Porcelain Veneers – Annapolis, MD
Gain the Flawless Smile You've Always Dreamed Of
Have you ever wished for a more beautiful, perfect smile? You can achieve that with porcelain veneers! This cosmetic dental treatment is extremely versatile, can deliver beautiful results in just two visits, and can correct a multitude of dental flaws, from minor chips to severe stains. If this sounds like the smile-transforming solution you've been looking for, then don't hesitate to schedule a consultation with one of our Annapolis cosmetic dentists. They would be honored to bring your dream smile to life.
Why Choose Chambers Family Dentistry for Veneers?
Experienced, Efficient Cosmetic Dentists
10% Discount When Paying for Entire Treatment Upfront
Digital, Putty-Free Dental Impressions
What Are Dental Veneers?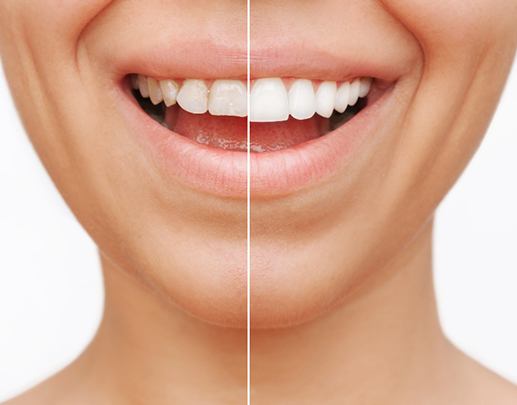 Dental veneers are thin shells that are custom-made to fit over the front of your teeth and improve the beauty of your smile. At our Annapolis dental office, we craft them from porcelain, ensuring that your smile looks both natural and beautiful. Although this cosmetic dental treatment is extremely versatile, it's most often used to fix dental flaws like:
Misshapen teeth
Yellowed or stained teeth
Gapped teeth
Fractured, very worn, or chipped teeth
Slightly misaligned teeth
The Process of Getting Veneers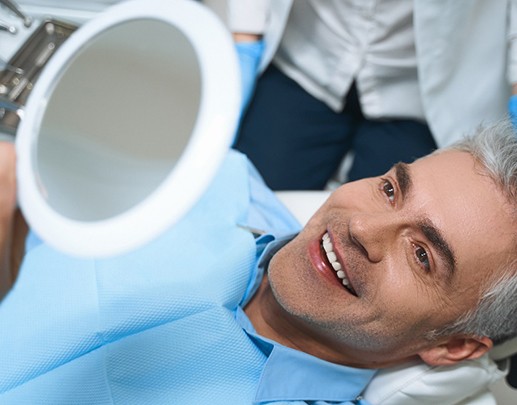 Of course, the first step of the entire process is your consultation. After this visit, you'll only need two more appointments to achieve your smile goals! During the first appointment, we will prepare the teeth for the dental veneers by removing a small amount of tooth enamel before carefully taking measurements and molds of your smile. While the lab artisans are making your veneers, we will provide you with a temporary set, which allows you to "test-drive" your new smile!
At your last appointment, your veneers will be permanently cemented in place. Then, we will review how to care for your new and improved smile, and you'll be all set!
The Benefits of Veneers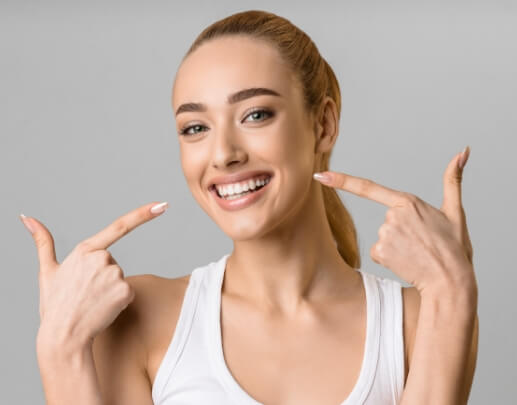 In addition to having a similar appearance to natural tooth enamel, porcelain is a durable material, so you can feel confident that your new, aesthetic smile will last for years to come. However, that's not the only reason veneers are one of the most popular cosmetic dental solutions! Our patients in Annapolis also love them because they can fix multiple dental flaws at once, they don't require any complicated oral hygiene regimens, and they can last for 15 years or more with proper care.
Call us today to learn more about how porcelain veneers can transform your smile!
Understanding the Cost of Veneers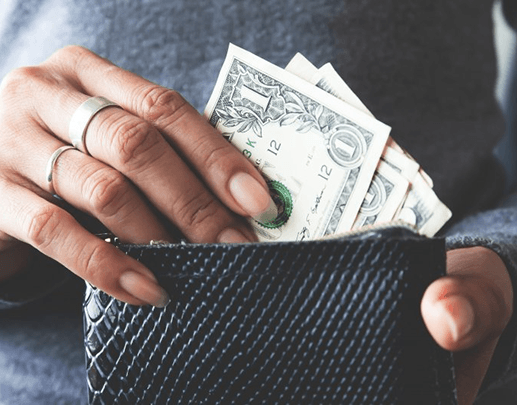 While veneers offer a versatile and long-lasting solution for achieving your dream smile, you'll likely want to know what to expect when paying for the procedure. The last thing you'd want is to be surprised when you see the bill, and our team wants you to be comfortable and confident about your treatment. During your consultation, we'll go over your custom plan and provide an accurate estimate of the total price. We'll also want to review your alternative cosmetic options, as they come with unique benefits and results for improving your smile. Keep reading to learn more about the cost of veneers and how other services measure up to them.
Cost vs. Cosmetic Dentistry: What's Right For Me?
Fortunately, with modern dental techniques and technology, we have a variety of methods designed to enhance your pearly whites. Each of them comes with their price points and purposes, but which one is best for your smile goals? Here's what you can expect from our cosmetic dental services and how they compare to veneers.
Teeth whitening – As the most cost-effective cosmetic treatment, professional teeth whitening can quickly brighten your smile in just a couple of weeks (with at-home trays) or an hour (with an in-office procedure)! Even so, the results will only affect the color of your teeth and won't alter the shape or size of them as veneers can.
Cosmetic bonding – Similar to veneers, cosmetic bonding can upgrade the size, shape, and color of your teeth with composite resin. The process can be completed in just a single visit, and you'll be free to show off your dream smile in no time. Your results, however, will only last several years before needing touchups, whereas veneers can go for well over a decade.
SureSmile – With clear aligners, we can help you straighten your teeth so you can show off a more uniform smile in the long run. By using a series of custom trays along with retainers after your treatment, you can expect your results to last the rest of your life. Still, this won't change the size, shape, or color of your teeth.
Veneers – This treatment comes at a much higher upfront cost compared to the other services, but it's with good reason! Your results will be comprehensive, concealing multiple dental flaws at once, and you'll only need to practice minimal dental care to maintain them for 15 years or more.
How to Make Veneers Affordable
Most cosmetic dental services won't receive coverage from dental insurance companies, as they aren't considered essential oral healthcare. However, there may be exceptions to veneers, especially if the treatment is used to help repair minor damages to your teeth, such as chips or cracks. That's why you'll want to double-check with your provider to get the details of your policy before paying for anything. Our office will be more than willing to help you with this process. We also accept credit card payments so that you can save more with monthly installments.
Porcelain Veneers FAQs
When it comes to veneers in Annapolis, you want to make sure you're making the right decision about the future of your smile. After all, it is a permanent cosmetic solution because of the altering that must be done to your teeth before having your veneers put into place. Knowing if it's a good choice is necessary before you agree to move forward with treatment. Naturally, this leads to a host of questions, many of which we've decided to answer for you below. If you do not see your question listed, please do not hesitate to contact our team at Chambers Family Dentistry and request an appointment.
Do Porcelain Veneers Give You a Lisp?
It is possible that your veneers will cause your speech to slightly change in the beginning. When you think about how you talk, your tongue must push against the backside of your upper front teeth. Because veneers are a bit bulkier than your natural teeth, they can create the sound of a lisp in the beginning. Fortunately, this is only temporary and can go away much quicker if you practice your "s" and "v" sounds and enunciate each syllable. Once your tongue and remaining oral cavity features adjust to the newness in your mouth, you'll quickly notice the lisp dissipate.
What Happens to Teeth Underneath Porcelain Veneers?
Although it may seem as if your teeth are artificial, this is simply not true. There are real tooth enamel and structure behind your veneers, which makes them susceptible to tooth decay and gum disease. This is why it is imperative that you take proper care of your teeth and gums while wearing veneers. This natural tooth structure is vulnerable to bad bacteria and harmful acids, which can break down the tooth enamel and also cause gum recession. Should your soft oral tissues begin to pull back, your veneers can become exposed and much more noticeable to others.
Do Porcelain Veneers Feel Like Real Teeth?
In the past, you may have heard of veneers being referred to as "chiclet teeth." The reason for this is that they often looked bulky and fake. Many movie stars had them, and most people could tell quite easily if someone was showing off their real teeth or veneers. Fortunately, times have changed, and advancements in dentistry have made it possible for veneers to be more lifelike and natural in appearance. Not to mention, they are far less bulky, making them a more enjoyable option for individuals looking to hide common imperfections like chips, cracks, or stains. When placed by a trusted and skilled professional, your veneers should fit snugly against your teeth and feel comfortable while eating and speaking.
Is There Anyone Who Shouldn't Get Porcelain Veneers?
Veneers tend to be a viable option for most individuals; however, there are situations where a person should either wait to move forward with veneers or simply not have them at all. These include:
Individuals with cavities or tooth decay will need to receive treatment to avoid worsening conditions once veneers are in place.
People with gum disease because it can cause the veneers to show more prominently should gum recession occur.
Those who grind their teeth (bruxism) should either opt for a different type of cosmetic dentistry or talk to our team about a customized mouthguard to wear at night to prevent wear and tear to your veneers.