Restorative Dentistry – Annapolis, MD
Making Damaged Smiles Look & Feel Great
At Chambers Family Dentistry, we have a history of providing outstanding dental care in the Annapolis, MD area. Today, we are still committed to providing comprehensive dentistry to ensure patients receive only the best possible care. This is especially important when it comes to restoring patients' oral health following dental damage or decay when they are more likely to be in pain or under stress. We go above and beyond to ensure every patient has a fully restored smile that looks and feels great. Contact our team to find out more about restorative dentistry in our Annapolis, MD dental office or to schedule an appointment.
Why Choose Chambers Family Dentistry for Restorative Dentistry?
Dental Crowns Placed & Restored in One Visit
We Use Long-Lasting, Natural-Looking Materials
Family-Owned, Insurance-Friendly Dental Office
Dental Crowns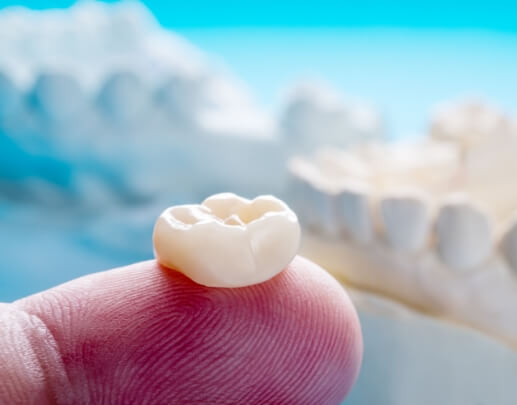 A dental crown is a tooth-shaped restoration that simply slips over the top of a chipped, cracked, broken, or decayed tooth to restore both its appearance and function. To get one, your doctor will start by removing the damaged portion of your tooth, and then they'll shape it to securely fit underneath the crown. They'll take an impression of your teeth, and this will be sent to a local lab to fabricate your crown. During this time, you'll be fitted with a temporary one. After about a week, you'll return to the dental office to have your final crown placed. With proper oral hygiene, dental crowns can easily last for 10 years or more.
Learn More About Dental Crowns
Dental Bridges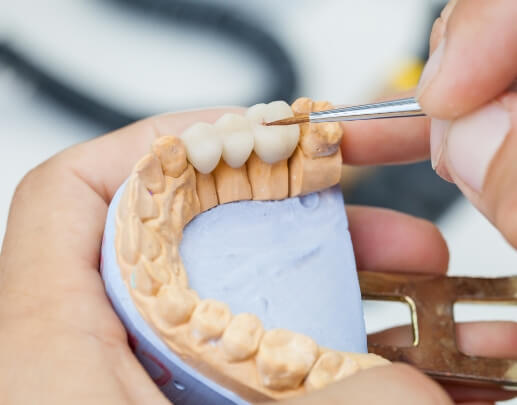 A dental bridge is a kind of restoration that is ideal for replacing a row of consecutive missing teeth. To get one, your doctor will start by placing dental crowns on the teeth that are on either side of the missing ones. These will then be attached to prosthetic teeth that literally "bridge" the gap between them. It's just that simple, and they are one of the easiest ways we can help you replace multiple missing teeth.
Learn More About Dental Bridges
Tooth-Colored Fillings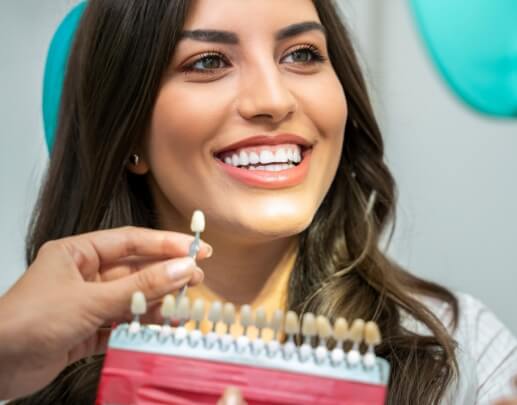 The typical way to repair a tooth that is only moderately decayed or broken is to use a filling. Today, rather than amalgam, we only use composite resin to give our patients tooth-colored fillings. This material can be specially shaded so that it perfectly blends with your natural enamel, and it also is able to form a direct bond with your tooth. This means more of your natural tooth can be preserved when it is placed, which will help it last much longer.
Learn More About Tooth-Colored Fillings
Dentures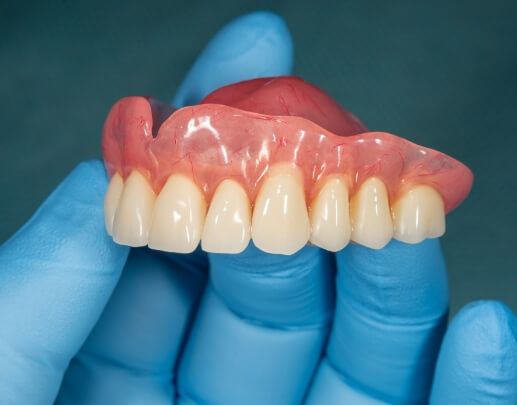 Partial and full dentures from Chambers Family Dentistry are some of the quickest and easiest ways we can help you replace a large number of missing teeth. Today's dentures are still comprised of a gum-colored base attached to prosthetic teeth, but they are smaller, more comfortable, and more natural-looking than ever.
Partial dentures can help a person who is missing teeth throughout their mouth, while full dentures can replace an entire arch. In either case, our doctors and our team will take all the time needed to make sure you get the perfect look and fit.