Periodontal Therapy – Annapolis, MD
Fighting Gum Disease for Healthy Smiles
While your teeth often get the spotlight when it comes to your oral healthcare, your gums are just as important. They support your smile, and their health can impact the rest of your body. Periodontal (gum) disease is a common problem that currently affects about half of the American adult population. If left untreated, it can lead to severe oral and overall health problems. Thankfully, we offer periodontal therapy in Annapolis, MD to ensure the health and safety of your smile. Contact us to schedule an appointment!
Why Choose Chambers Family Dentistry for Periodontal Therapy?
In-Network with Several Dental Insurance Plans
Caring for Annapolis Smiles for 30+ Years
Fast and Thorough Dental Appointments
What Is Gum Disease?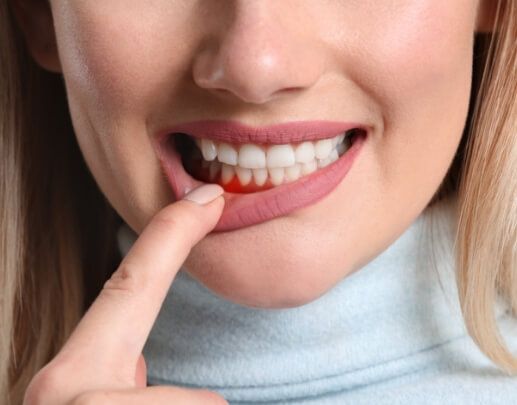 Gum disease, also called periodontal disease, is an infection and inflammation of the gums that is typically caused by poor dental hygiene. When plaque and bacteria aren't cleaned away from the gumline, they can infect the tissue, causing symptoms like inflammation, bleeding, sensitivity, swelling, and more. The sooner gum disease is caught, the better your chances are of making a full recovery.
Why Is Gum Disease So Serious?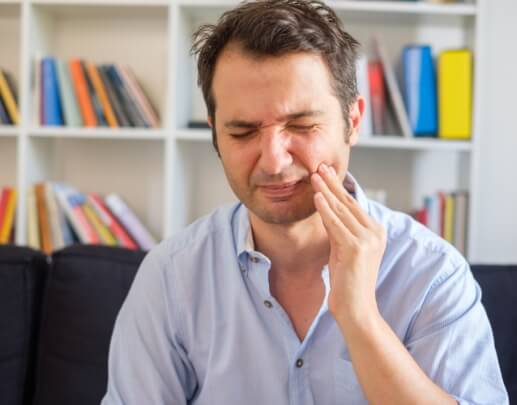 If you let your gum disease persist, it can lead to permanent tissue damage, jawbone deterioration, and even tooth loss. However, the problems don't stop with your oral health. The bacteria from gum disease can also get into your bloodstream, which causes inflammation. That's why gum disease is linked to increased risks of heart attacks, strokes, diabetes, high blood pressure, certain cancers, and other serious overall health issues.
Understanding Periodontal Therapy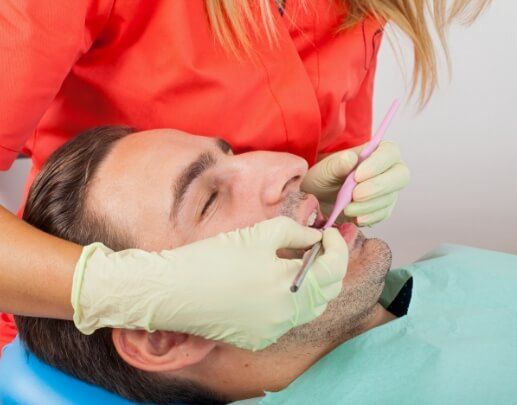 Gum disease treatment in Annapolis is the best way to prevent some of the severe health risks that can occur when this problem persists. We regularly track the health of your gums, and we offer scaling and root planing—the gold standard for treating gum disease.
Charting & Diagnostic Services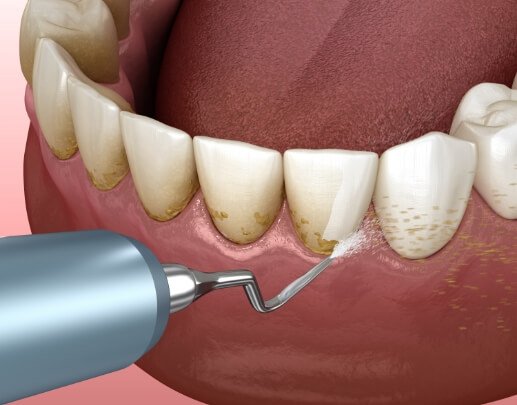 During your routine checkups, Dr. Chambers will not only examine your teeth, but he will take measurements of your gums. Your gum tissue is supposed to fit tightly around each tooth, but gum disease can cause small pockets. By charting and measuring the depth of these tiny pockets beneath your teeth, we can accurately predict and map out the current health of your gums as well as the condition they are headed toward. By checking your gums periodically, we can treat the disease early on to prevent some of the more serious effects.
Scaling & Root Planing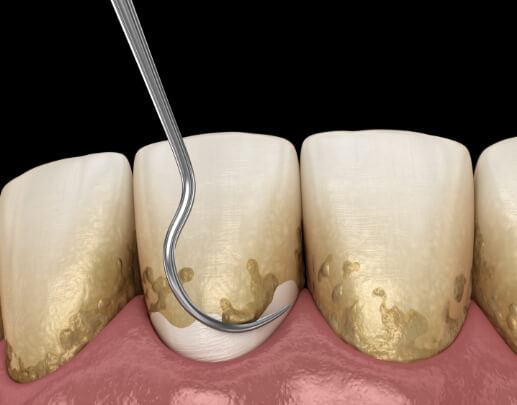 After we decide that scaling and root planing is right for you, we will clean your entire smile thoroughly, especially on and below the gums. Then, we will reach under your gums to smooth out your tooth roots, making it harder for plaque and bacteria to collect in the future. This lowers your risk of puffy, sensitive, and bleeding gums, and it will get you back on track toward a healthy set of teeth. You may need multiple appointments for treatment, but this will all depend on your smile.
Are you ready to keep your gums healthy for a happy smile? Don't hesitate to contact our dental office today to set up an appointment!