Dental Checkups & Teeth Cleanings for Kids – Annapolis, MD
Keeping Growing Smiles Happy & Healthy
Regular dental checkups are an important part of keeping smiles of all ages clean, happy, and healthy for a lifetime. These biannual visits are especially important for children since young teeth are more vulnerable to cavities and their brushing and flossing habits may not be up to par yet. Contact us to find out how children's dental checkups and teeth cleanings in Annapolis, MD from Chambers Family Dentistry are keeping growing smiles happy and healthy.
Why Choose Chambers Family Dentistry for Children's Dental Checkups & Teeth Cleanings?
Gentle Pediatric Dentist In-House
In-Network with Many Popular Dental Insurances
We Offer Safe Dental Sedation for Kids
The Importance of Children's Dental Checkups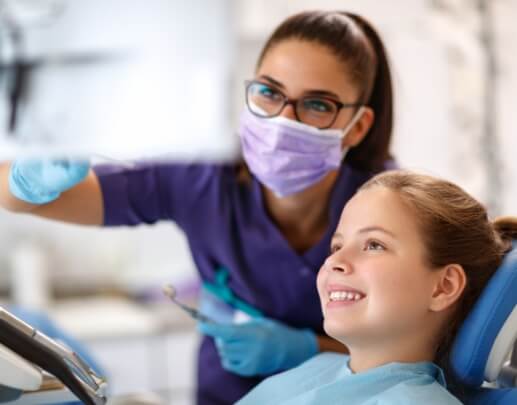 As a parent, you're undoubtedly doing everything you can to help your little one's teeth and gums stay healthy. You're probably doing a great job of teaching them the basics of great at-home oral hygiene and making sure they clean their smiles daily. However, oral health issues like tooth decay, gum disease, and bite misalignment can develop without you seeing them or your child feeling them. Regular dental checkups give us an opportunity to spot and stop these problems as early as possible before they cause unnecessary damage or discomfort. We'll also be able to thoroughly remove all the plaque and tartar that may have built up in those hard-to-clean places like behind the back molars, leaving your little one's pearly whites clean and refreshed!
The Path Towards a Healthy Smile Starts Early in Life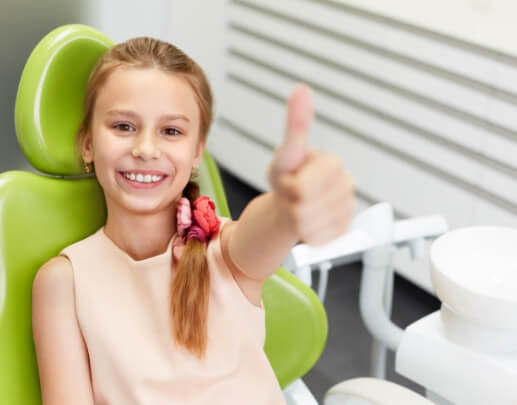 The American Academy of Pediatric Dentistry recommends that a child have their first biannual dental checkup before their first birthday or within six months of their first tooth erupting. While this may seem fairly early, introducing your child to their Annapolis family dentist early in life has several important benefits, including:
Familiarizing them with all the new sights, sounds, and friendly faces at the dentist's office.
Allowing them (and us) to form the foundation of a trusting, positive relationship that will help them feel safer and more secure while in the dental chair.
Forming a good first impression of professional dental care, which will help them associate future appointments with positive memories and encourage them to maintain good oral health for the rest of their life.
The Difference Between Children's Dental Checkups & Adult Checkups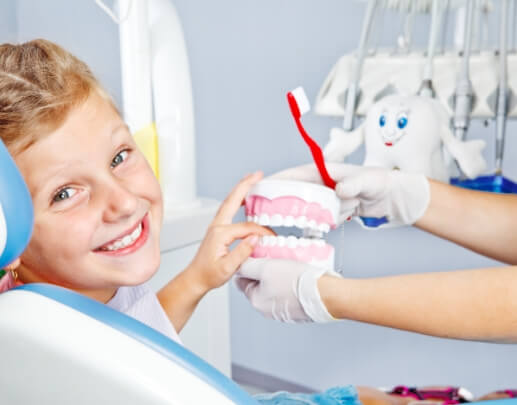 Overall, dental checkups for children and adults are similar in many ways. We'll ask your little one how they've been and if their teeth or gums have been bothering them lately. Then, we'll carefully inspect their mouth for any signs of issues and go over what we find with you and your child. Afterward, we'll usually wrap their appointment up by removing plaque and tartar buildups and giving their teeth a quick polish. Unlike an adult dental exam, we'll be tracking your son or daughter's oral development to ensure everything is going smoothly. We'll also typically spend a little more time educating our younger patients about the importance of oral health and proper brushing and flossing techniques.
How to Prepare Your Little One for Their Appointment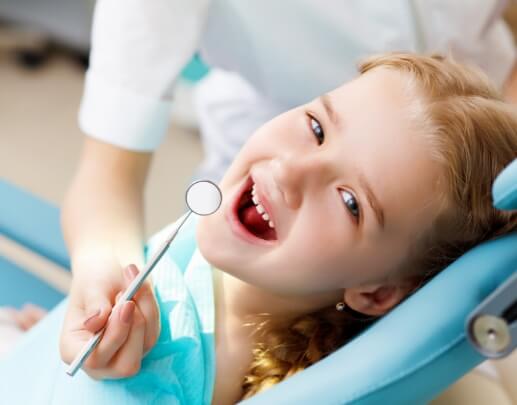 If you're looking for a friendly family dentist near me for your son or daughter's checkup, give our dental office a call today! Here are a few tips to help your child prepare for their appointment:
Remind them that dental checkups help keep their smile healthy, clean, and cavity-free.
Keep a positive attitude and tone when talking about the dentist—if they hear you speaking negatively or anxiously about visiting the dentist, they'll likely adopt that position as well.
Encourage them to bring a favorite stuffed animal or toy with them for comfort or offer them a healthy reward afterward.