Gummy Smile Correction – Annapolis, MD
Discover Your Smile's Potential
Do your teeth look unusually short or stubby? Do more than a few millimeters of gum tissue show when you smile? It is possible that you have what is commonly referred to as a "gummy smile." While a gummy smile is not usually a serious oral health risk, it can be a nuisance, especially if it makes you feel self-conscious. If you would like to correct this issue and unveil your smile's aesthetic potential, we invite you to come in for a consultation. Our gum recontouring procedure may help with gumm smile correction in Annapolis, MD.
Why Choose Chambers Family Dentistry for Gummy Smile Correction?
Preview Your Results with Digital Imaging Technology
Relaxing Dental Sedation Options
Personable, Friendly Dentists & Team
What Is Gum Recontouring?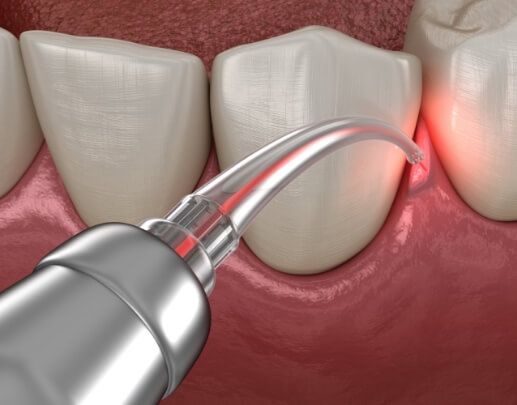 Gum recontouring in Annapolis can be called by several different names, including gingivoplasty, gum reshaping, gum lift, and gingival lift. During the procedure, we gently and precisely trim away excess gum tissue to reveal more of the dental structure beneath it. The goal is to create an even, beautiful gumline that serves as a perfect frame for your teeth. You can expect your teeth to look longer and your smile to have more pleasing proportions.
Who Is a Candidate for Gum Recontouring?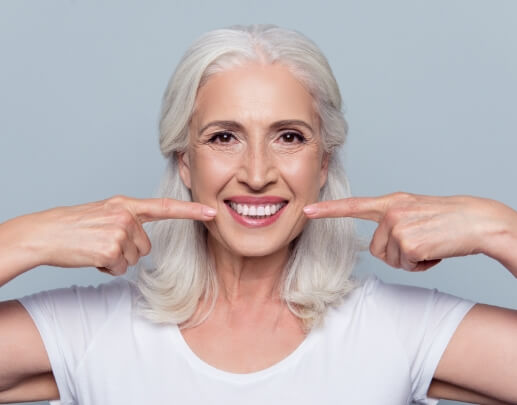 The best way to find out if you are a candidate for this procedure is to schedule a consultation with our team. Your cosmetic dentist in Annapolis will examine your mouth and learn about your goals. Then, they will recommend a treatment plan.
Gum recontouring may be suitable for you if:
More than a few millimeters of gum tissue are visible when you smile
Your teeth look unusually short
Excess gum tissue frequently gets irritated by the foods you eat, or food often gets trapped in your gums
You have a damaged tooth that requires a crown. Removing extra gum tissue may be necessary to make room on the tooth for the restoration
You are interested in getting veneers, and extra gum tissue would interfere with the veneers' ability to adhere to your teeth
What Is the Gum Recontouring Process Like?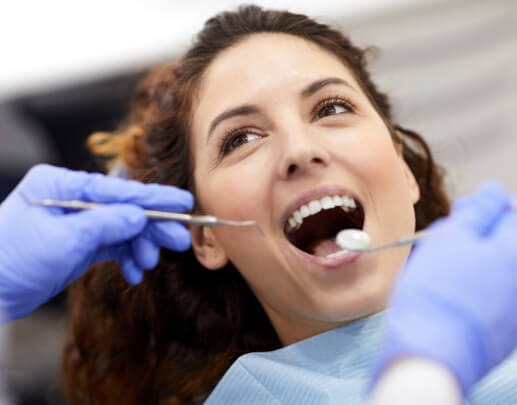 The first thing our team will do is make sure you are comfortable. We will administer local anesthesia so you will not feel anything while your dentist is redefining your gumline. Once you are numb, your dentist will carefully and precisely remove extra gum tissue. The entire process is relatively quick and usually requires just one appointment. If you would like to be sedated during your appointment, please let us know. We offer both nitrous oxide and oral conscious sedation.
After you go home, you might experience a bit of swelling and soreness. We'll give you detailed post-operative instructions to help you stay comfortable. For example, we may urge you to temporarily avoid crunchy and hot foods. You might also choose to take some mild painkillers. If you have any questions during your recovery, you are always welcome to reach out to us.
After you heal, you will be able to resume eating all of your favorite foods. You can expect the results of your procedure to last indefinitely.