Oral Cancer Screenings – Annapolis, MD
Dental Checkups That Can Save Your Life
Did you know that visiting your dentist in Annapolis every six months could potentially end up saving your life? This is because, at these appointments, we examine your entire oral cavity for signs of cancer. According to the Oral Cancer Foundation, the majority of patients diagnosed with oral cancer do not live to see more than five years past their original diagnosis. Fortunately, the sooner symptoms are caught, the easier the disease is to treat. That's why oral cancer screenings here at Chambers Family Dentistry are so important. Contact us to learn more and to schedule your next checkups and oral cancer screeningin Annapolis, MD .
Why Choose Chambers Family Dentistry for Oral Cancer Screenings?
See What We See with Our Intraoral Camera
Trusted by Annapolis Families for 30+ Years
Fast, Efficient Dental Appointments
Signs and Symptoms of Oral Cancer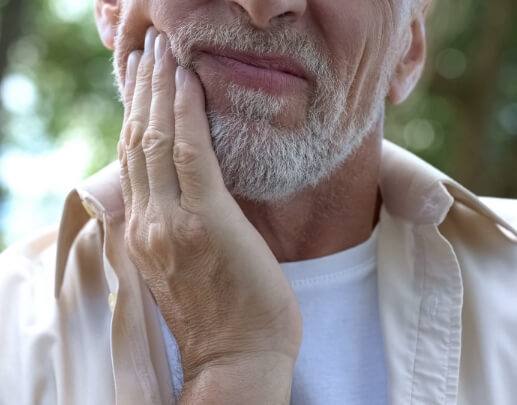 Even though oral cancer can be hard to notice with the naked eye, here are some of the most common signs and symptoms you should watch out for:
Lumps on or under the surface of your soft tissues
Numb spots in your mouth
White or red lesions
Persistent sore throat
Difficulty chewing or swallowing
Pain in your ears or jaw
Stubborn sores in your mouth that won't heal
What Does My Dentist Look for During a Screening?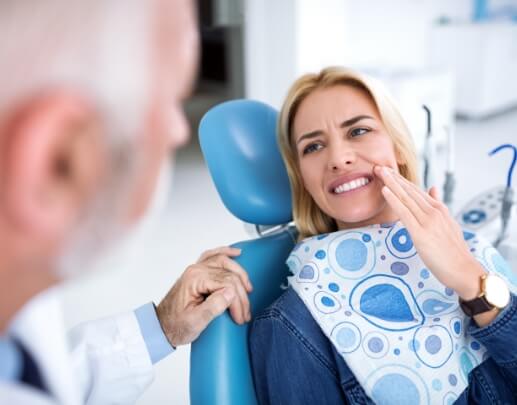 As with pretty much any other type of cancer, the goal of an oral cancer screening in Annapolis is to detect early warning signs. About 85% of cases of oral cancer are caught by dentists early on, meaning this short and efficient screening is incredibly beneficial.
We will examine your mouth for any abnormalities that could indicate cancerous tissue. If we detect anything that could be a sign of oral cancer, we may order a biopsy or further investigation from an oncologist, an expert in the field of cancer. On the other hand, if you don't exhibit any signs of oral cancer, this quick exam will help ensure that you're cancer-free. If one of our dentists does find symptoms, we'll devise a clear treatment plan with an oncologist to get your oral and overall health back on track.
What Can I Expect During My Screening?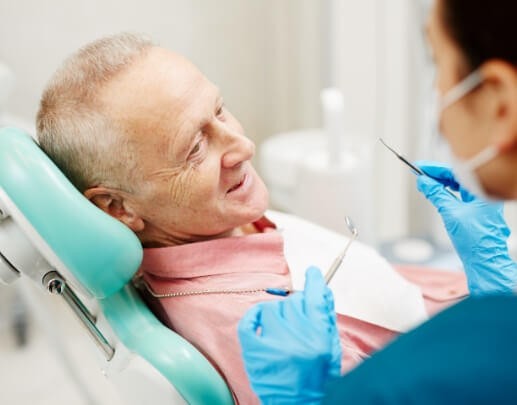 Your oral cancer screening will involve both a visual and physical exam of your oral cavity. First, we will look at your whole mouth, paying attention to its roof and floor, as well as your throat, lips, tongue, and face for any abnormalities that could be considered signs of oral cancer.
Next comes the physical exam. Your dentist in Annapolis will feel along the lymph nodes in your neck and jaw to make sure they feel healthy. They may also feel around your ears and jaw joints for any lumps, lesions, or symptoms of cancer.
The oral cancer screening process is simple and swift and can be conducted during a usual checkup. Its benefits are incredible and can even potentially be lifesaving. To ensure the health of your mouth and body, schedule an appointment with us today.