Emergency Dentistry – Annapolis, MD
Quickly Getting You Out of Pain
At Chambers Family Dentistry, we understand that you can't plan for dental emergencies! No matter when a dental emergency in Annapolis occurs, our dental team is here to help you. If you or your child experience a dental emergency, call our dental office immediately. We will schedule you to see an emergency dentist as soon as possible, and our knowledgeable dental team may be able to suggest methods for relieving pain and discomfort in the meantime. Contact us today to learn more about our dentists and options for emergency dentistry in Annapolis, MD.
As frequently as possible, we offer same-day dental care for patients experiencing dental emergencies. If for some reason we're unable to offer an appointment the day you call, we're always happy to provide tips for care and pain management over the phone. Not sure your situation requires urgent treatment? Call us anyway. The sooner we get to work restoring your oral health, the better.
Why Choose Chambers Family Dentistry for Emergency Dentistry?
Same-Day Emergency Appointments Available
Team of Dentists Serving You Care
Sedation Dentistry for Anxious Patients
What to Do in a Dental Emergency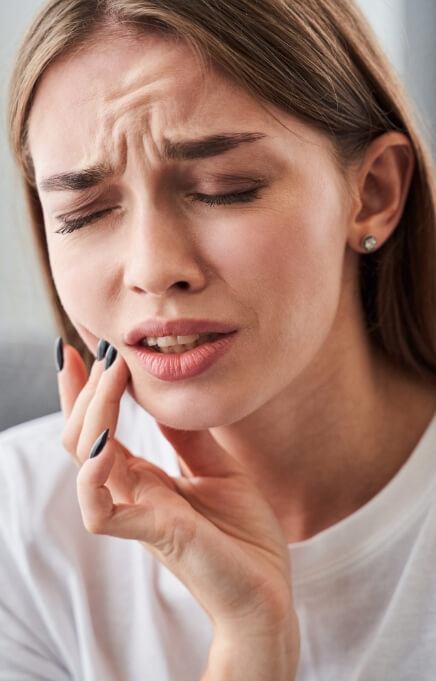 Set up your same-day appointment: Call our dental office to speak with our team directly about your symptoms and get your emergency appointment scheduled. We do our best to get you set up for a visit the same day you call, and we are open five days a week. You can also receive first aid tips over the phone.
Emergency exam and pain relief: On top of performing a detailed exam of your mouth, we want to do whatever we can to get you out of discomfort quickly. This process may involve the capture of digital X-rays depending on your emergency.
Breaking down our findings: Following your exam, we'll have a much clearer understanding of your dental emergency and be better able to create a treatment plan based on your needs. We'll explain your estimated costs and timeline beforehand so you can set expectations and make informed decisions about your care.
Get the care you need scheduled: Depending on your treatment plan, you may need to attend follow-up appointments with our dental office. Common services we recommend for dental emergencies include dental fillings, root canal therapy, crowns, extractions, and other options.
The Most Common Dental Emergencies
If you visit us for an urgent dental problem, rest assured that your emergency dentist in Annapolis has seen it all before. Our doctors have years of experience treating all sorts of dental emergencies, such as the ones listed below. Here are some common dental emergencies and how to deal with them before you reach our dental office.
Cost of Treating Dental Emergencies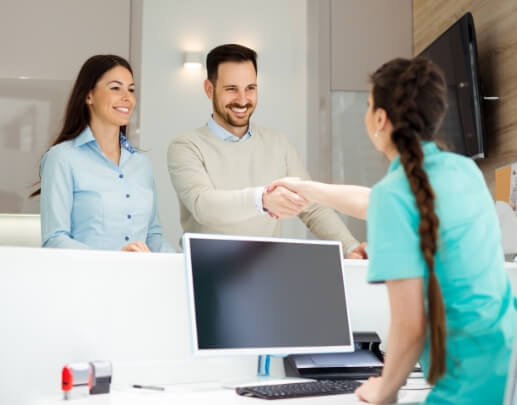 You probably never expect a dental emergency to happen to you, but they often occur when you least expect it. Despite the bad timing, you'll need to see an emergency dentist in Annapolis right away. If you're like many people, you might hesitate to contact your dentist because you're worried about a large bill. You have nothing to fear. We'll help you find the solutions you need to rehabilitate your smile without breaking the bank.
What Factors Can Influence the Cost of Emergency Care?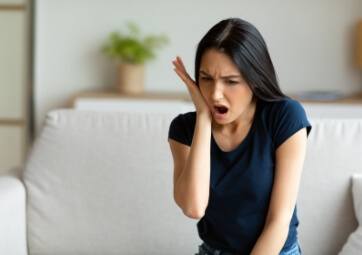 It's normal to be concerned about the cost of an unplanned trip to your dentist, but don't let that deter you from getting the care you need. Unfortunately, there isn't any way to determine how much you'll pay without first having a consultation because there are various factors influencing the cost, such as:
Treatment: More complex procedures often have higher costs.
Dental Insurance: Every policy differs, but most plans offer some coverage for emergency care.
Location: Often, larger cities have higher fees than dental offices located in smaller areas.
Read more
Read less
Financial Options Available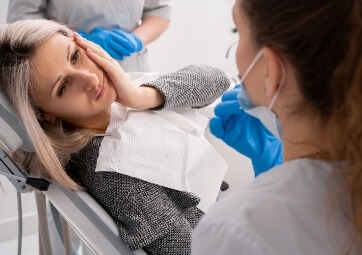 During your initial consultation, we'll provide you with an estimate and explain the fees associated with your treatment. We will also discuss your financial options, such as using your dental insurance. We are in-network with many leading insurance carriers, including:
We work with both in-network and out-of-network patients to keep our services affordable. A member of our team will work on your behalf with your insurance company to file the necessary claim forms, so you have one less thing to worry about. We will explain how your benefits are being used and if you owe a remaining balance.
Our dental office accepts many forms of payment to cover any out-of-pocket expense. Besides traditional methods, we also offer a 10% discount if you pay the full amount upfront.
Taking Care of Your Smile Can Save You Money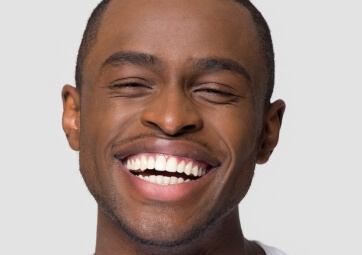 While you might be worried about the cost of treating your dental emergency, you should always seek treatment sooner rather than later. Dental problems like toothaches and fractures typically worsen the longer you put off visiting us, resulting in higher treatment costs in the future. In the case of a knocked-out tooth, not seeing us in time could mean losing your tooth!
If you need immediate dental care, don't wait to contact us. We know the cost of care can be concerning, but don't let your anxieties put your smile at risk. At Chambers Family Dentistry, we know the situation is stressful enough. We'll make a difficult time easier by helping you find the solutions you need to keep your emergency care affordable. If you have a dental emergency, contact our dental office today for an appointment. We will save your smile without draining your wallet.
Keys to Preventing Dental Emergencies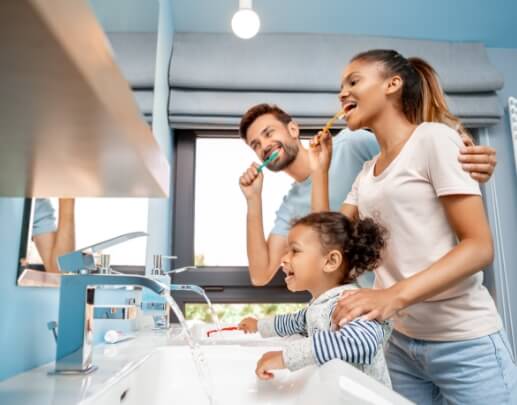 Want to prevent dental emergencies in Annapolis? Taking the right steps to safeguard your teeth and gums is essential if you want to minimize the number of times you see your dentist each year. Keeping your regular dental checkups and cleanings as well as continuing to practice good oral hygiene habits are some of the best ways to avoid chips, cracks, infections, and loose teeth. Giving up bad habits and adopting healthier foods into your daily diet can also make a significant difference in avoiding dental emergencies. To better understand what you can do, review the information below and contact us with any questions.
Keep Your Regular Dental Appointments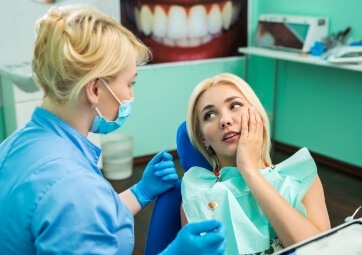 You should commit to seeing your emergency dentist in Annapolis every six months. Regular dental checkups and cleanings are designed to ensure you do not show any signs of decay, gum disease, or cavities. They're also a way for hygienists to remove hardened plaque and tartar, leaving you with a healthier, fully refreshed smile. Making sure you do not skip these appointments will put you in a better position to avoid potential injuries later on.
Keep Brushing and Flossing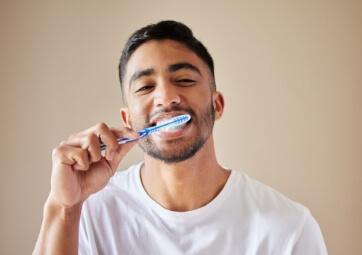 Are you brushing your teeth twice a day for two minutes? Do you use fluoride toothpaste? Are you flossing at least once before bedtime? Do you rinse with an ADA-approved mouthwash? Establishing healthy at-home oral habits will help you be even more proactive about your oral health and how it sidesteps various injuries. With regular care and maintenance, you can avoid toothaches, infections, and other serious problems that can result in emergency restorative care.
Be Mindful of What You Eat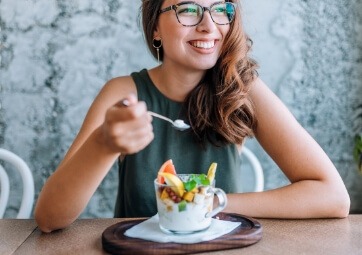 Are you eating enough leafy greens, lean proteins, fruits, vegetables, and low-fat dairy each day? Are you prone to grabbing the potato chips or candy instead? Sugars and starches are fine in moderation, but if you are incorporating them into your daily diet, you'll be well on your way to the emergency dental office in Annapolis in search of help for your nagging toothache or irritated gum tissue. Bad bacteria can easily form when left on chewing surfaces too long, which is why you should minimize your consumption of sugars and starches and adopt healthier food choices to strengthen tooth enamel and improve gum health every day.
Wear a Mouthguard to Protect Your Teeth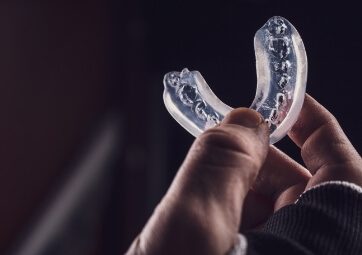 Do you play sports or grind your teeth because of added stress? A customized mouthguard can be a beneficial addition to your life. Not only do they protect against worn tooth enamel caused by bruxism, but they also absorb forceful pressure that can occur while engaging in physical activity. Sports can often lead to chips, cracks, breaks, or knocked-out teeth. However, with a customized mouthguard that properly fits your smile, you can feel more at ease heading out onto the track, court, or field.
Use Tools to Open Packages, Not Teeth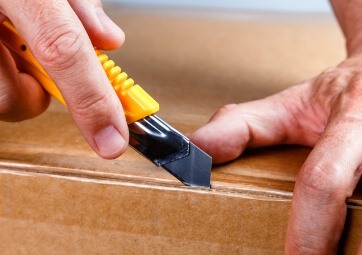 Regular tools are meant to open those difficult containers and packages, not your teeth. Traditional tooth enamel is strong, but when too much pressure is applied, it can easily break or become chipped. It is far better to spend a few extra minutes finding the right tool instead of using your teeth to open anything other than food.
Root Canal Therapy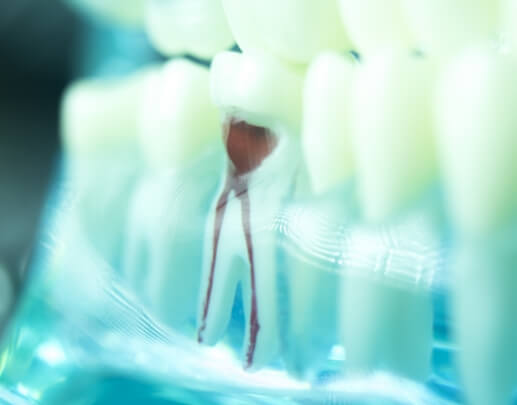 Despite its dubious reputation, root canal therapy is actually one of the best tools we have to relieve severe dental pain, not cause it! We typically use it to repair a tooth that has suffered damage to its innermost layer, and often, it's how we can save the tooth from being extracted completely. Thanks to modern techniques and sedation, we can ensure that you'll be completely comfortable during the procedure. Root canal therapy is really nothing to fear, and if you're in severe dental pain, it could actually provide the path to complete relief.
Learn More About Root Canal Therapy
Tooth Extraction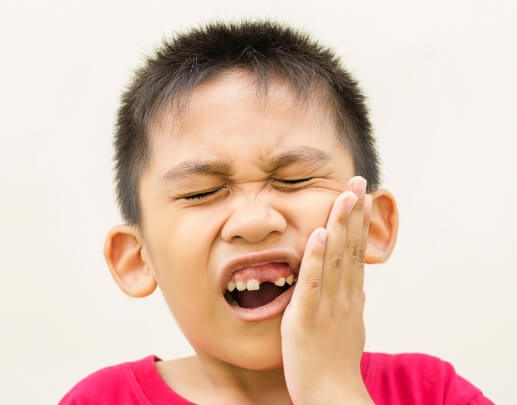 If a tooth is severely decayed or damaged, or if there is not enough room in the mouth for all of the teeth, your experienced dentists at Chambers Family Dentistry may recommend a tooth extraction. In such cases, tooth extraction may be the best option for restoring your oral health. One benefit of tooth extraction is that it can prevent infection from spreading to other areas of the mouth. We will ensure that your dental treatment is comfortable and painless. If you are experiencing any type of tooth pain, we invite you to call our Annapolis dental office today. We are eager to help you achieve optimal oral health.
Learn More About Tooth Extractions
Dental Emergency Frequently Asked Questions
Do you still have questions about what you should do in case of a dental emergency? Always be sure to contact our dental office first so our staff can walk you through first aid guidance and schedule an appointment for you as soon as possible. We've also answered some common questions that we get from patients below for your convenience.
Should I visit the ER?
Some patients worry about whether they should visit the local emergency room or an emergency dentist in Annapolis. The primary situations in which you should visit your ER instead are when you have a broken or fractured jawbone, a deep facial laceration that may require stitches, or anything that impairs your ability to breathe or swallow easily. Otherwise, it's almost always better to visit your emergency dentist instead because they can provide you with a specialized treatment solution that's both long-term and pain-relieving. As opposed to the ER, where they rarely, if ever, have a dental specialist on staff.
Do I need a root canal?
Patients who experience toothaches often fear the worse because their pain is so prominent. They worry that when they arrive at our dental office, we're going to tell them they need a root canal. When these words first hit their ears, their immediate response is to worry; however, there's nothing to fear. Root canal therapy has a scary reputation, but the truth is we make it so that you don't feel an ounce of pain during the procedure, and after, your toothache will be cured.
Root canals are often required for infected teeth that have sustained severe decay or damage, making the vulnerable inner portion of the tooth accessible by harmful oral bacteria. When the nerves inside become aggravated and infected, the only way we can cure the pain is to remove them and restore your tooth's structure.
How can I make a dental emergency first aid kit at home?
Making a dental first aid kit is a great way to minimize the stress of urgent situations if you ever experience one. It doesn't require a lot of effort or money, simply go to your local pharmacy or dollar store and collect some of these items to keep in a small container:
A pair of latex-free gloves
Sterile individually wrapped gauze
Saline solution
Ibuprofen
The number to our dental office
Dental floss
A dental mirror
Be sure to keep your dental emergency kit in an easily accessible area of your home. You can even make a second one to keep in your car in case something occurs while you're out and about.