Cosmetic Dental Bonding – Annapolis, MD
A Quick Fix for Aesthetic Dental Flaws
If you are looking for a simple and conservative yet effective cosmetic dental treatment, cosmetic bonding is just what you need. Cosmetic dental bonding in our Annapolis, MD dental office involves bonding composite resin to the original tooth structure to correct cosmetic dental flaws. Because the color of the composite resin can be matched to the shade of your natural teeth, you can feel confident that your smile will look natural and be aesthetically pleasing.
Why Choose Chambers Family Dentistry for Cosmetic Dental Bonding?
Privately-Owned, Family-Friendly Dental Office
Friendly, Efficient Dentists & Team
Discounts for Paying for Whole Treatment Upfront
What to Expect with Cosmetic Dental Bonding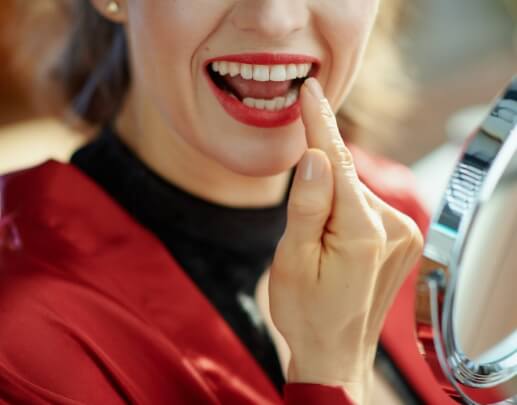 One of our experienced dentists may suggest cosmetic bonding in order to improve the appearance of the following:
Exposed tooth roots
Gaps and spaces between the teeth
Teeth that are stained, yellowed, or discolored
Misshapen teeth
Chipped or broken teeth
Fractured or cracked teeth
Your dentist will place the composite resin on the tooth, then carefully sculpt the resin to enhance the appearance of your smile. Once the resin is properly in place, we use a special light to harden it. We encourage you to care for your bonding with good oral hygiene, including daily brushing and flossing, as well as routine visits to Chambers Family Dentistry for dental cleanings and exams. We invite you to call or visit us today to learn more about cosmetic bonding in Annapolis, Maryland, and to schedule your next visit with our friendly dental team.