Dental Insurance – Annapolis, MD
Affordable Dentistry For You
Dental insurance is a wonderful benefit for you and your family, as it makes it easier to afford the services you all need to enjoy healthy, happy smiles for life. Finding a dentist who accepts your insurance is the key to making the most out of your investment. At Chambers Family Dentistry, we are pleased to work with several of the nation's largest dental insurance providers. Keep reading to find out how we can help you save big on quality dentistry with dental insurance!
How Dental Insurance Works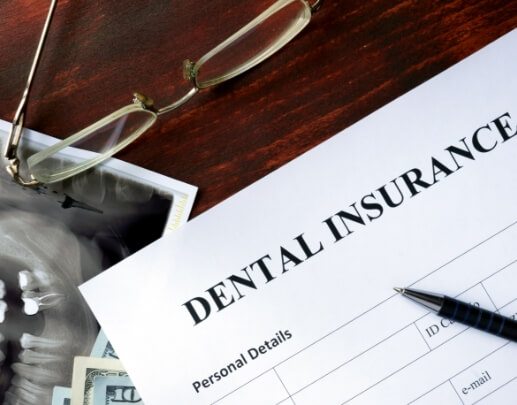 With dental insurance coverage, you and anyone else who is a member of your plan are eligible for big savings on general, restorative, and preventive dentistry services. This includes full coverage on treatments like routine checkups and cleanings as well as partial discounts on restorative care like fillings, crowns, bridges, and more.
You receive these savings in exchange for paying a regular monthly fee, also known as the premium. Once you have met your deductible, you will be eligible for services up to an annual maximum, or the highest amount your insurance will pay for your care.
Most dental insurance plans work on a 100-80-50 scale that looks like this:
100% coverage on preventive services like checkups, cleanings, and X-rays
80% coverage on basic restorative services like fillings and some extractions
50% coverage on more complex restorative procedures and prosthetics, like root canal therapy and crowns, bridges, and dentures
In-Network vs. Out-of-Network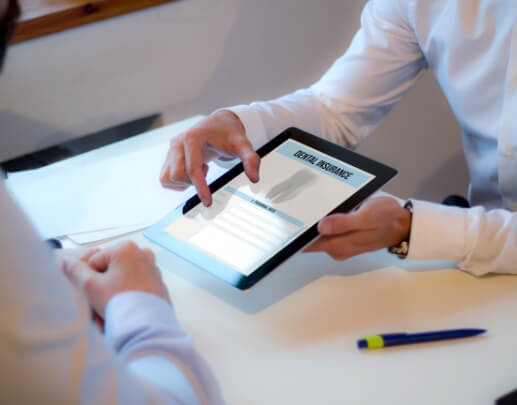 Visiting an in-network dentist makes it a lot easier to use your dental insurance. When you see someone who accepts your plan, you will not have to pay anything extra out of pocket. Instead, you receive your discounts on treatment right away. You may still be eligible for the same savings by going out of your network, but the full benefits come in the form of reimbursement. Plus, an in-network dentist is an expert in your particular plan and can notify you of any changes that may affect you right when they occur.
Our top in-network dental insurance plan is as follows:
How We Help to Maximize Your Benefits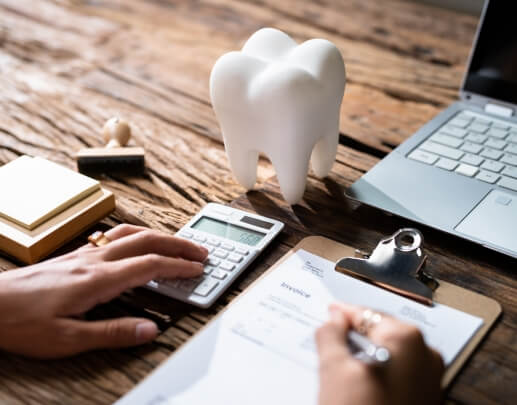 When you visit Chambers Family Dentistry with dental insurance, we will begin by performing a verification of benefits to find out exactly what you are eligible for with your plan. Then, based on these details we can begin helping you make the most out of your investment.
Some of the tips we may provide for stretching your benefits include:
Taking advantage of your two FREE checkups and cleanings per year.
Completing all necessary dental work before the calendar year is up to avoid having to meet your deductible all over again in the new year.
Making decisions based on what is best for your oral health rather than solely on what is covered by dental insurance.
Taking excellent care of your teeth throughout the year to avoid the need for restorative dental care altogether!